FIFA INVESTIGATES PASSPORT ID THEFT LINKED TO 2006 WORLD CUP TICKET SALES
FIFA is investigating one of its own in association with ID theft linked with 2006 World Cup tickets.  The ticket purchasers provided passport and other personal information.  According to the Information Commissioner's Office, as many as 250,000 fans may be affected by the data loss, including the Prime Minister of Sweden.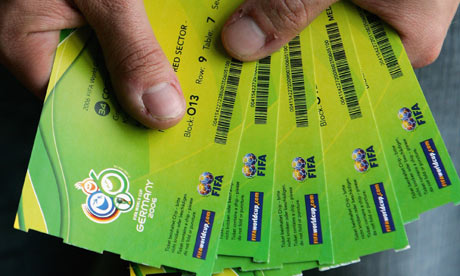 Claims that World Cup 2006 ticket-holders had their passport details sold on the black market are being investigated. Photograph: Scott Barbour/Getty Images
More and more employees are being charged with identity theft.  Employees should only have access on a need to know basis.  Also, employers should perform employee background checks, including civil and criminal.  If you are a victim of identity theft, then you need to contact Alabama identity theft lawyer Micah Adkins for a free legal consultation.