Our Attorneys
At The Adkins Firm, our attorneys represent consumers in federal court who have been victimized by identity theft and help them take control of their identity. Through litigation, we also help clients who have background report errors or credit report errors clear their good names and restore their reputations. With offices located in Nashville, Birmingham, Dallas, and Houston we are able to serve clients across the South. Mr. Adkins has also represented clients in California, Florida, Georgia, Illinois, Indiana, Kansas, Kentucky, Mississippi, New Jersey, New York, Oregon, Pennsylvania, Virginia and Washington, D.C.
---
Meet Micah Adkins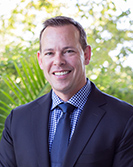 Micah Adkins is an identity theft lawyer dedicated to the rights of identity theft victims and consumers with errors on credit reports or background reports.
Micah Adkins helps  identity theft victims and consumers with credit report or background report errors. Mr. Adkins' practice is 100% litigation in federal court, and he is dedicated to protecting consumers' rights under the Fair Credit Reporting Act (FCRA).  He has litigated over 200 individual cases to a resolution in federal court and represented millions of consumers in certified class actions.
Mr. Adkins earned his Bachelor of Science degree with honors (cum laude) from the University of Texas, at Dallas, in 2000.  He earned his juris doctorate from the Cumberland School of Law at Samford University in 2005. Mr. Adkins was named one of Birmingham's top consumer lawyers by peer review for 2012, 2013, 2014, 2015 and 2016.  He was also recognized by Super Lawyers as an Alabama Rising Star in 2014 and 2015 and in 2016 and 2017 as a Mid South Rising Star. Super Lawyers has also recognized Mr. Adkins  as a Mid South Super Lawyer in 2019, 2020, 2021 and 2022.
Mr. Adkins is admitted to the following state bars:
He is also admitted to the following federal bars:
U.S. District Courts for the Northern, Middle and Southern Districts of Alabama
U.S. District Courts for the Eastern and Western Districts of Arkansas
U.S. District Courts for the Western, Middle and Eastern Districts of Tennessee
U.S. District Courts for the Northern, Eastern, Southern and Western Districts of Texas
U.S. District of Colorado
U.S. Eastern District of Michigan
5th Circuit Court of Appeals
6th Circuit Court of Appeals
9th Circuit Court of Appeals
11th Circuit Court of Appeals
Mr. Adkins is regularly invited to speak about identity theft issues and the Fair Credit Reporting Act.  He has been invited to speak by numerous legal and civic organizations, including the Alabama State Bar, Birmingham Bar, City of Orlando, Dallas Bar, Florida Bar, Houston Bar, Huntsville/Madison County Bar, National Association of Consumer Advocates, Williamson County Bar Association, Kiwanis Club, Rotary Club, various Legal Services organizations and numerous others.
Family is important to Mr. Adkins.  He and his wife have five children.